SEAFOOD/DASHI
TRADITIONAL JAPANESE SOUP AND FRESH SEAFOOD
SEAWEED
GLOSSY SEAWEED GROWN BY THE SEA
MISO
RICH SEASONING MADE BY FERMENTATION
UN POTENTIEL INEXPLOITÉ VOUS ATTEND
PARMI LES DIVERS INGRÉDIENTS JAPONAIS
« World's Great Ingredients » réunit les meilleurs Chefs des États-Unis, d'Europe et d'Asie du Sud-Est et leur fournit des ingrédients japonais afin de les tester selon leurs idées résultant de leurs différentes formations et techniques. Le but ultime est de libérer le potentiel inexploité de ces produits.
READ MORE
LA FUSION D'UNE PANOPLIE DIVERSE
D'INGRÉDIENTS JAPONAIS
ET DES CULTURES DE PAYS VARIÉS
Il existe des produits alimentaires japonais qui n'ont jamais été consommés dans les autres pays. Les Chefs vont travailler avec des ingrédients qui ont été sélectionnés avec la plus grande attention.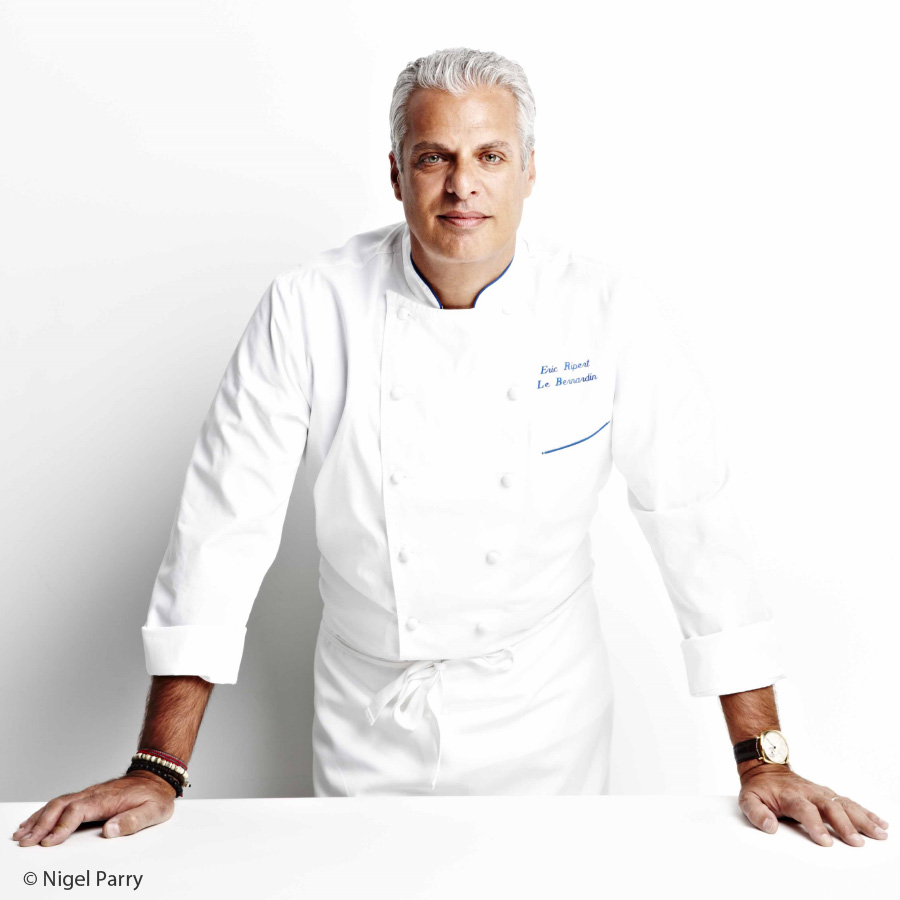 Eric Ripert
Chef and co-owner of the acclaimed New York restaurant Le Bernardin
SEAFOOD / DASHI
U.S.A.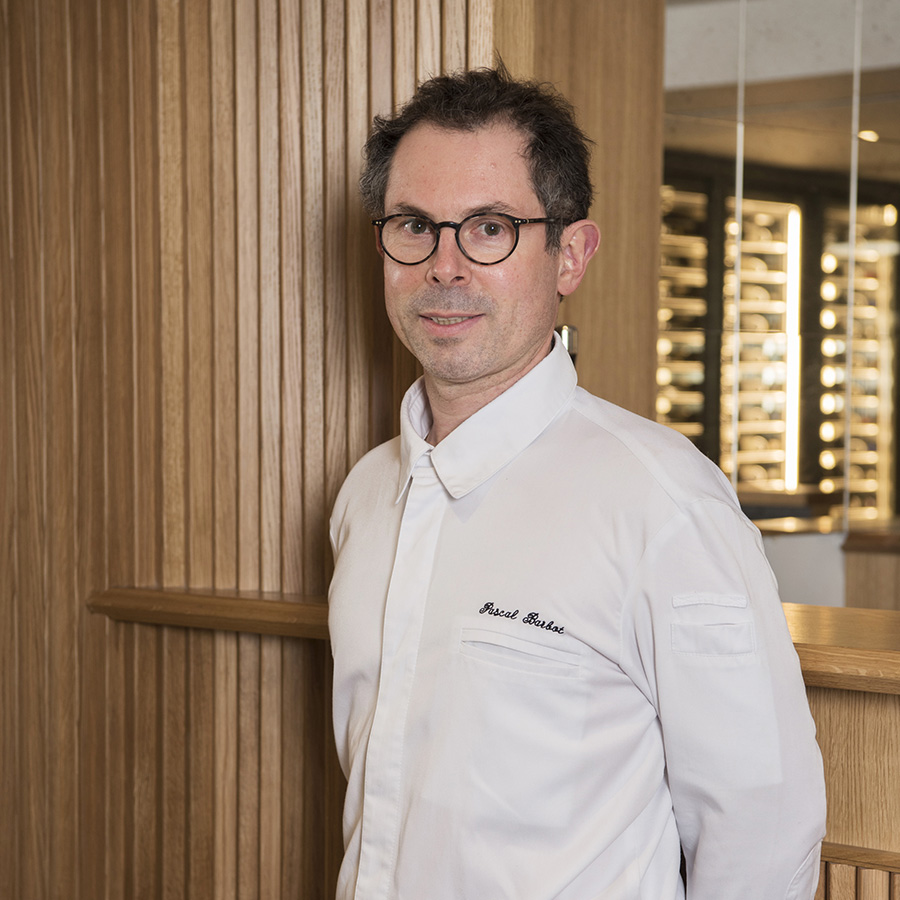 Pascal Barbot
Chef of "Astrance Paris"
SEAWEED
FRANCE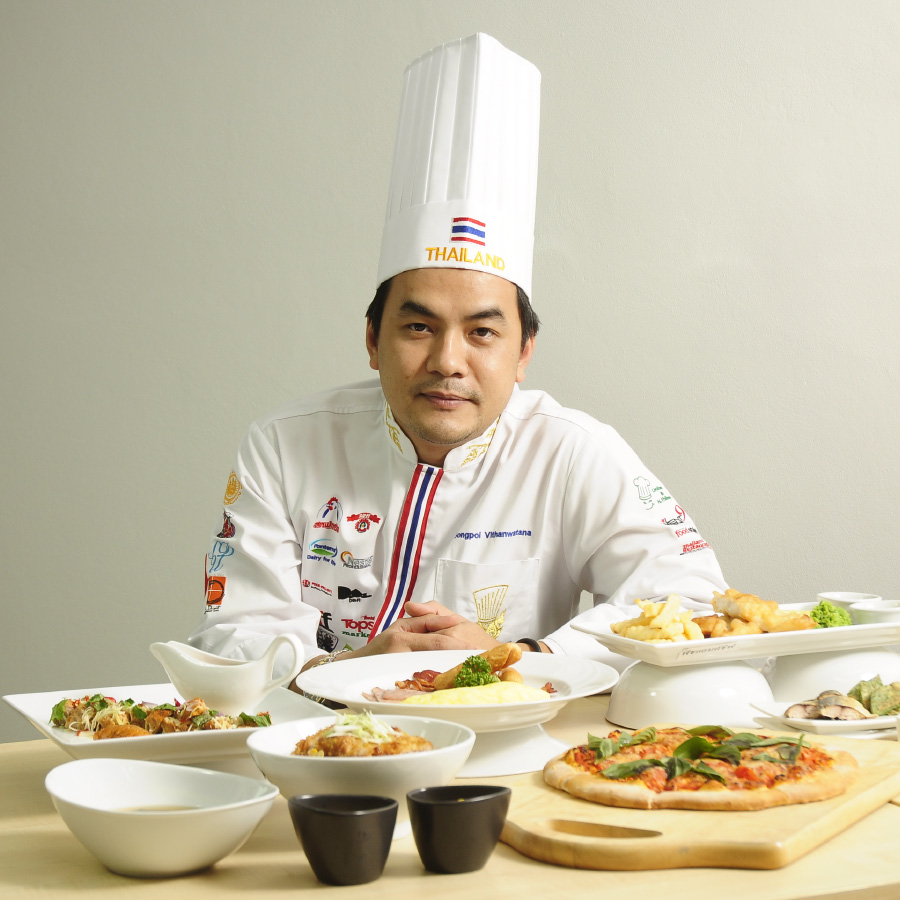 Jareuk Sriaroon
Very popular chef and teacher in Thailand
MISO
THAILAND
AMBASSADEURS DE BONNE VOLONTÉ
POUR LA DIFFUSION DE LA NOURRITURE JAPONAISE
Ari Kastrati, Officier Chef de l'Hôtellerie du MGM Resorts International et Takuji Takahashi, troisième génération du restaurant familial Kinobu à Kyoto, nous expliqueront les qualités attrayantes de la cuisine japonaise, ou « washoku », et de ses ingrédients. Avec le respect des traditions, cette paire d'Ambassadeurs mettant en valeur les ingrédients produits au Pays du Soleil-Levant sensibilisera et popularisera un nouveau concept pour la transmission de la culture culinaire japonaise.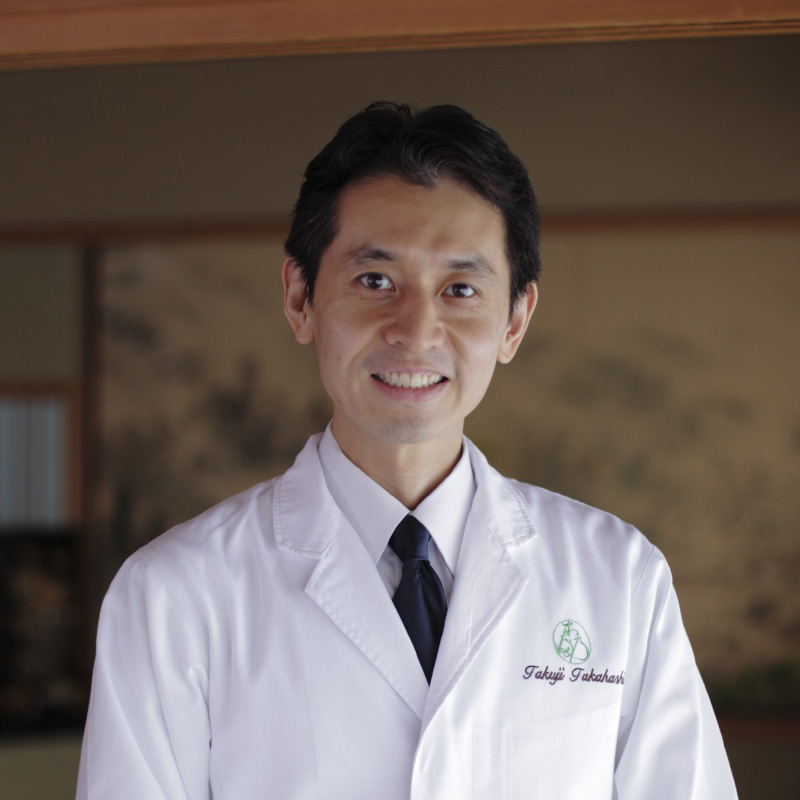 Takuji Takahashi
Kinobu's third-generation chef
READ MORE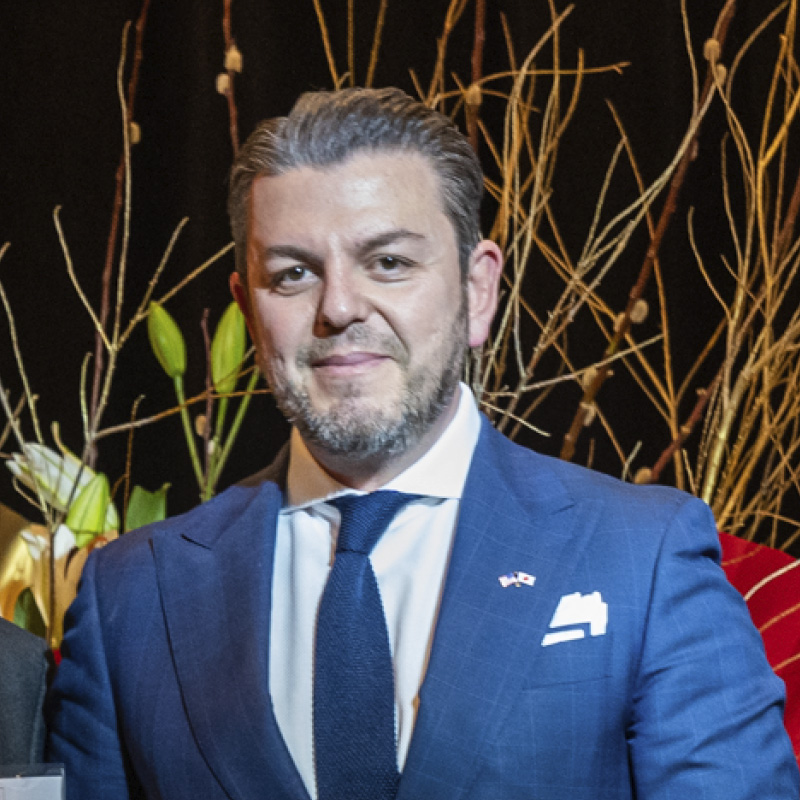 Ari Kastrati
Chief Hospitality Officer
MGM Resorts International
READ MORE
COLLABORATION

MOVIES

JAPANESE INGREDIENTS THAT CAN BE COOKED IN VARIOUS WAYS
Japan's terroir is expressed differently across its varied mountains, ocean, and countryside. Traditional ingredients are rooted in the rich characteristics of each and every region.
With a focus on respecting nature and accessing the true potential of ingredients, Japanese people have created a cuisine of great depth and breadth across many generations.
The cooking of Japan is often categorized as 'Washoku' or simply 'Japanese cuisine', and is known worldwide.
Thanks to the unique qualities of each region's ingredients, the synthesis that has become Japanese cuisine has great depth in both form and flavor.
It seems as if the way to harness the tastes of Japan has been clearly defined, but in actuality it is very free and dynamic.
"World's Great Ingredients" brings top chefs together from America, Europe, and Southeast Asia, provides them with Japanese ingredients for them to try in conjunction with ideas originating from their diverse backgrounds and techniques… The ultimate goal is to release the untapped potential of these ingredients.
In Japanese, the word cuisine consists of two parts, one meaning 'reason' or 'natural way of things' and the other 'to cook'. When considering the given natural way of a region or country, what ideal forms do Japanese ingredients become? The renewal of Japanese ingredients and their tradition, and the beginning of progress starts here.
CLOSE
Eric Ripert
Chef and co-owner of the acclaimed New York restaurant Le Bernardin
CHEF'S MESSAGE
I have used more Japanese ingredients to date than I can count. Japanese ingredients are some of the finest in the world. I love their quality and delicate nature. My focus is to find a harmonious way to pair ingredients that ultimately elevate the main component of a dish. My hope for this event is that it will become an opportunity for more people from the US to become aware of the great qualities of Japanese ingredients.
BIOGRAPHY
Eric Ripert is the chef and co-owner of the acclaimed New York restaurant Le Bernardin. Born in Antibes, France, Ripert moved to Andorra, a small country just over the Spanish border as a young child. His family instilled their own passion for food in the young Ripert, and at the age of 15 he left home to attend culinary school in Perpignan. At 17, he moved to Paris and cooked at the legendary La Tour D'Argent before taking a position at the Michelin three-starred Jamin. After fulfilling his military service, Ripert returned to Jamin under Joel Robuchon to serve as chef poissonier.

In 1989, Ripert seized the opportunity to work under Jean-Louis Palladin as sous-chef at Jean Louis at the Watergate Hotel in Washington, D.C. Ripert moved to New York in 1991, working briefly as David Bouley's sous-chef before Maguy and Gilbert Le Coze recruited him as chef for Le Bernardin. Ripert has since firmly established himself as one of New York's―and the world's―great chefs.

In September 2014, Ripert and Le Coze opened Aldo Sohm Wine Bar, named for their acclaimed wine director Aldo Sohm. That same month, the two expanded Le Bernardin's private dining offerings with Le Bernardin Privé, a dynamic space above Aldo Sohm Wine Bar that can accommodate a range of events.

Ripert is the Vice Chairman of the board of City Harvest, working to bring together New York's top chefs and restaurateurs to raise funds and increase the quality and quantity of food donations to New York's neediest. When not in the kitchen, Ripert enjoys good scotch and peace and quiet.
RESTRAUNTS
・ Le Bernardin (1986) – Three Michelin-starred restaurant serving fine French cuisine in Midtown Manhattan.
・ Blue (1999) – Acclaimed restaurant celebrating exquisite local seafood, located in the Ritz Carlton Grand Cayman.
・ Aldo Sohm Wine Bar (2014) – Wine bar pairing simple plates with wine director Aldo Sohm's extensive wine list.
ACCOLADES
・ La Liste: #1 restaurant in the world (2020)
・ World's 50 Best Restaurants: #36 (2019)
・ GQ: "Best Restaurant in America" (1997) and one of the "Seven Food Temples of the World" (2007)
・ The Michelin Guide: Three Stars (2005-present)
・ New York magazine: Five stars and "#1 Restaurant in the City" (2005)
・ James Beard Foundation Award: "Top Chef in New York City" (1998), "Outstanding Chef in the United States" (2003)
・ The New York Times: Four stars (1995-present)
BOOKS
・ "Vegetable Simple" (2021)
・ "32 Yolks: From My Mother's Table to Working the Line" (2016) - The New York Times bestseller
・ "My Best: Eric Ripert" (2014)
・ "Avec Eric" (2010)
・ "On the Line" (2008)
・ "A Return to Cooking" (2002)
・ "Le Bernardin: Four Star Simplicity" (1998)
CLOSE
Pascal Barbot
Chef of "Astrance Paris"
CHEF'S MESSAGE
I have visited Japan many times and feel sympathy for Japanese food. It makes me very happy to be able to have access to great Japanese ingredients in Paris despite the difficult times with COVID-19. Currently, it is a quite difficult time not only for cooks but also for producers. I think that restaurants should not only serve food, but also provide a pleasurable experience. Hospitality professionals deeply look forward to overcoming these difficult conditions, and reaching the day when they can welcome customers openly once again. Cooking is not possible without good ingredients. Good ingredients stimulate a chef's imagination. I think that food, both for the chef and the diner, nourishes the body and mind. It would be great if you could watch this event and realize that the world is vast, that there are various dishes, and there are various interesting things. I hope it will be an inspiration for young chefs and producers, and will make everyone want to work hard again.
BIOGRAPHY
the chef of Astrance Paris, is known for his refined and creative cuisine, as well as for his great interest in the culinary cultures and the quality products from all over the world.
In 1991, soon after his first career in a restaurant in his hometown, he left for London to work at Les Saveurs.
In 1993, he did military service in the navy in New Caledonia at the edge of the transportation building the Jacques Cartier as a private cook for the Admiral of the maritime zone of the Pacific Ocean.
This allowed him to acquire the cultural and culinary experiences and encounters, which is one of the sources of creation for his entire professional life.
Upon his return to France in 1994, he worked for five years with Alain Passard's team at the restaurant L'Arpège, at first as a clerk, then as a station chef (chef de partie) to finally become a sous-chef.
In 1998 Pascal Barbot was proposed to open a restaurant in Sydney, as a chef of L'Ampersand. In 1999, after a year of great success and his reputation / celebrity, he returned to Paris to open his own restaurant.
Thus, Astrance Paris was founded in 2000, with Christophe Rohat, former butler of L'Arpège.
In 2001, only after four months of opening, he received his first Michelin star, the second star in 2005, and the third in 2007.
Unimaginable (Unbelievable / Incredible) speed!
Today Astrance Paris is one of the best French restaurants in France, appreciated worldwide. Pascal, a true reference of the French and a curious traveler, enriches his cuisine thanks to his encounters in the world.
This year, Astrance Paris will be 'reborn' very soon at 32 rue de Longchamp, 16th borough of Paris. Everyone is looking forward to discovering their new gastronomic adventure!
BIOGRAPHY
・Born in Vichy(1972)
・Restaurant "Buron de Chaudefour" in Murol 1991 Clerk at the restaurant "Les Saveurs" in London(1991)
・Military service in the Navy in New Caledonia as the private cook for the admiral of the maritime zone of the Pacific Ocean.(1993)
・Clerk at the restaurant "L'Arpège "(1994)
successively chef de partie (station chef), then sous-chef.
・Opening of Ampersand restaurant in Sydney(1998)
・Opening of "Astrance Paris" at 4 rue Beethoven - Paris 16th, with Christophe Rohat, former master of hotel restaurant "L'Arpège"(2000)
・First Michelin star(2001)
・Second Michelin star(2005)
・Third Michelin star(2007)
・Transfer and re-opening of "Astrance Paris", at 32 rue de Longchamp-Paris 16th(2021)
CLOSE
Jareuk Sriaroon
Very popular chef and teacher in Thailand
CHEF'S MESSAGE
The Japanese ingredients I have used so far include fruits such as yuzu and apples, seafood such as tuna, squid, and eel, as well as wagyu. The commonality between them all was their freshness, flavor and high quality. How will the new Japanese ingredients presented this time become synergistic with my recipes? I look forward to sharing them with everyone.
BIOGRAPHY
Chef Jareuk Sriaroon has over 20 years' worth of experience in Thai and international cuisine.
When Thai foodies think about the best cuisine, they always think of Chef Jareuk.
He is really popular in the food industry and the food institutes of Thailand. He has won many contests both in Thailand and abroad.
He currently teaches culinary courses at Matichon Academy, famous for its cooking workshop, and Suan Dusit University.
CULINARY EXPERINCES
・Dusit Thani Bangkok/Banquet Kitchen(2002)
・Dusit Thani Bangkok/ Hamilton's Steak House & D'sens French Cuisine(2003)
・D'sens French Restaurant/Assist. To Chef de Cuisine, Dusit Thani Hotel, Bangkok, Thailand(2004)
・Silpakorn University International College as Instructor & Lecturer(2005)
・Executive Producer/Host- Documentary 'Namprik' based on classic novel Kirkrit Pramotr(2008)
・Suan Dusit Rajabhat University/International Culinary School(Presents)
EDUCATION PROFILE
・Certificate, Hospitality Access Program in Food Production Operation, Dusit Thani College, Bangkok Additional Over Thai Promotion Experience(1999)
・Hospitality Marketing and Wine course, Bilderbery Kasteel't Kerckebosch Hotel College, Netherland(2000)
・Hotel Management program, College of food, Moat House Hotel, Birmingham, England(2003)
・Committee (Kitchen Section) Sea Game 24th & Para Game Nakornrajasima, Thailand(2008)
・Instructor at VCC Vancouver, Canada(2008)
・Thai Food Promotion/ Metropolitan Hotel, Delhi, India(2009)
・Thai Food Promotion at The Leela Kempinski Hotel Mumbai, India(2009)
・Thai Cooking Class/IHMT Mumbai, India/Host by Royal Thai Embassy(2010)
・Lecturer Exchange at Auckland University of Technology (AUT), New Zealand(2013)
・Oversea Investigation Project " Knowledge Exchanged to the Asian " at KDU, Penang, Malaysia(2013)
・Thai Food Promotion/Intercontinental Hotel, Singapore(2013)
COMPETITIONS
・Thailand National Team, (Gourmet Team Challenge) Asia's 1st Culinary Cup'09 , Bangkok(2009)
・Junior Golden Coffee Pot Challenge / Dubai, UAE / Overall Winner with Silver Medal Thailand Culinary Competition - Hotel Team Member(2010)
・1st Pattaya City Culinary Cup/Host by Mayor of Pattaya City(2010)
・16th Food Hotel Thailand 2010 WACS Endorse(2010)
・1st Asia's Culinary Cup/Thailand:Asia's Best Participating Establishment Trophy(2010)
・1st Asia's Culinary Cup/Thailand:Gourmet Team 1st Runner's up with Gold Medal(2010)
・2nd Pattaya City Culinary Cup/Host by Mayor of Pattaya City(2011)
・WA Oceanafest Perth-Australia:3 Trophies, 7 Gold, 4 Silver and 12 Bronze Medal(2011)
・HOFEX Culinary Challenge Hong Kong:1 Gold Distinction, 2 Silver and 8 Bronze(2011)
・2nd Pattaya City Culinary Cup/Host by Mayor of Pattaya City(2011)
・17th Food Hotel Thailand 2011(2011)
・Food Hotel Thailand/Bangkok:Royal Princess Trophy Overall Winner in Thailand(2011)
・WACS Endorse 2012 Jan-1st TRAFS Culinary Challenge Bangkok Thailand(2012)
・1st Thailand Ultimate Chef Challenge/Conjunction Thaifex(2012)
・IKA Culinary Olympic 2012/Erfurt Germany:4 Gold and 1 Silver Medal(2012)
・3rd Pattaya City Culinary Cup/Host by Mayor of Pattaya City(2012)
・WACS Endorse 2012 Oct - 2nd TRAFS Culinary Challenge Bangkok Thailand / Organize by Kavin Intertrade 2012 Sept - 18th Food Hotel Thailand 2012(2013)
・2nd Thailand Ultimate Chef Challenge/Conjunction Thaifex(2013)
・3rd TRAFS Culinary Challenge Bangkok Thailand(2013)
・4th Pattaya City Culinary Cup / Host by Mayor of Pattaya City(2013)
・FHC China International Culinary Arts Competition, Shanghai, China(2013)
・Bali Salon Culinaire 2014, Bali, Indonesia(2014)
・Vellerroy & Boch Culinary World Cup/ Luxembourg:Gold Medal 1st runners up(2014)
・Committee Judge Pattaya City Culinary Cup 2014/WACS Approved Judge Seminar(2014)
CLOSE
Takuji Takahashi
Kinobu's third-generation chef
AMBASSADOR'S MESSAGE
The fatty fish of Japan are especially delicious when in season. We pay close attention to how fresh fish are prepared, vegetables are dried, making for the utmost quality and flavor while ensuring food safety. In daily meals, Japanese people have also incorporated a lot from Chinese and Italian cuisines, and dishes like gratin or Thai curry. This diverse cooking is rooted in a deep knowledge of international food culture. Therefore, my hope for this event is that people in other countries will similarly begin to cook Japanese food as well.
BIOGRAPHY
He was born on December 16, 1968 at Kyoto.
After graduating from university, he trained at "Kitcho" in Tokyo for 5 years, and received education directly from Teiichi Yuki.
After that, he returned to Kyoto and succeeded the third generation of the restaurant "Kinobu".
He has acquired the qualifications of a senior sommelier and a sake brewer, has a deep knowledge of wine and sake, and is constantly working on new cooking methods and ingredients such as collaboration between wine and Japanese food.
He completed the master's course in food and nutrition science at the school of agriculture, Kyoto University in March 2015.
While based on traditional Japanese cuisine, he is developing a new style of Japanese cuisine that actively incorporates the latest techniques such as French cuisine and the theory of molecular chemistry.
He is attracting attention as a representative chef in the industry.
He also serves as a "Japanese Cuisine Goodwill Ambassador" and is invited to many overseas food events.
NHK's "Kyou no Ryouri (Today's Menu)" instructor.
1 Michelin star.
Received the Kyoto Prefecture cultural Award, Encouragement Prize.
Awarded the Cooking Masters.
PAST ACHIEVEMENTS
・Be invited to the Omnivore Food Festival 2006 in France (Le Havre).(2006)
・Served cuisine for the luncheon of Chinese Prime Minister Wen Jiabao at the Kyoto State Guest House.(2007)
・Served cuisine for the Bulgarian president's dinner at the Kyoto State Guest House.(2009)
・Held "Shojin Cooking Course" at the University of Hong Kong.(2011)
・Be dispatched by the Japan Foundation to hold a Japanese cooking class, a gala dinner, and a Russo-Japanese chef workshop in Moscow.(2012)
・Be invited to "St. Moritz Gourmet Festival".(2014)
・Served cuisine for the Israeli Prime Minister's dinner at the Kyoto State Guest House.(2014)
・Be invited to a Japanese cooking class at the Culinary Institute America in New York.(2015)
・Served cuisine at Expo Milano.(2015)
・Be invited to the opening event of the Isetan Kuala Lumpur store and collaborated with Kohei Nawa.(2016)
・Be invited as a lecturer of a Japanese cooking class to the "Overseas Demand Frontier Development Acceleration Consignment Project by Disseminating Food Culture" sponsored by the Ministry of Agriculture, Forestry and Fisheries in Bangkok.(2017)
・Held a Japanese cooking class and tasting session at the Embassy of Japan in Malaysia.(2017)
・Be appointed as a "Japanese Cuisine Goodwill Ambassador" by the Ministry of Agriculture, Forestry and Fisheries.(2017)
・Be invited to an event hosted by the Ministry of Agriculture, Forestry and Fisheries of Singapore's "Food Export Promotion Project".(2018)
・Served cuisine for a dinner party with the chairman of the French National Assembly at the Kyoto State Guest House.(2018)
・Be invited to "FOOD EXPO Hong Kong 2018" sponsored by the Hong Kong Trade Development Council and the Ministry of Agriculture, Forestry and Fisheries, demonstrated cooking at the Gala Dinner and held a cooking class at the Japan Pavilion.(2018)
CLOSE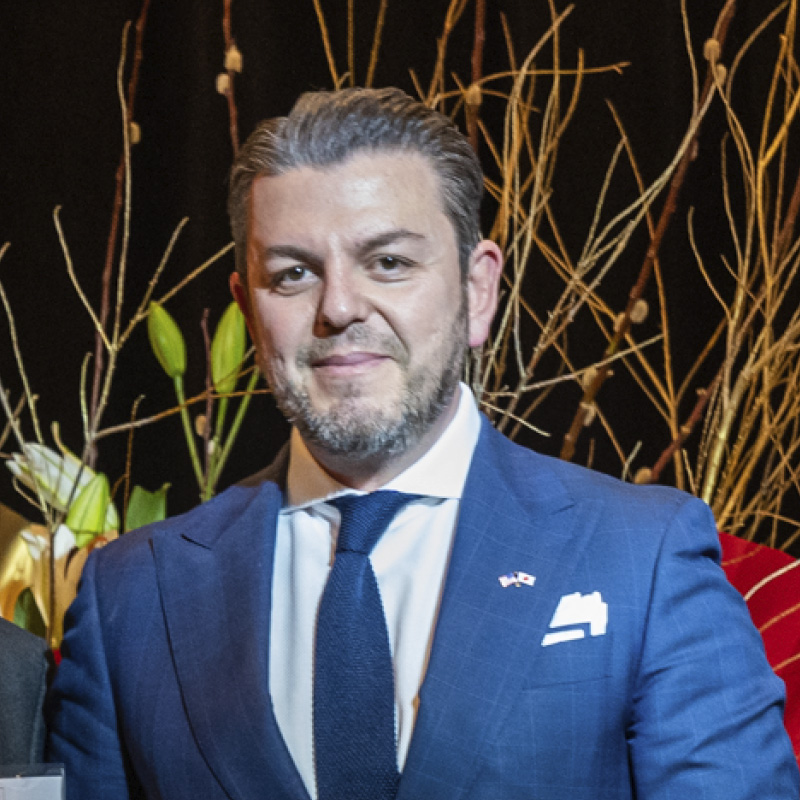 Ari Kastrati
Chief Hospitality Officer
MGM Resorts International
AMBASSADOR'S MESSAGE
To me, the appeal of Japanese ingredients is that they are varied by region, each and every one having it's own respective culture, and that there are a wide variety of ways to enjoy ingredients depending on the season. In conjunction with the wonderful chef Eric, who both have a deep knowledge of Japan, it is a pleasure to be able to think about, discuss and share the appeal of Japanese food once again.
BIOGRAPHY
In the newly created position of Chief Hospitality Officer for MGM Resorts International, Ari Kastrati has played a key role in the recent transformation of the Company's operating structure. Core to that transformation has been the move away from a decentralized structure, to a centralized one in which strategic decision-making for the enterprise lives with a small number of Centers of Excellence (COEs). Having created and stood up the Hospitality COE, Kastrati has oversight of the resort/hotel, food & beverage, retail and arts and culture divisions and the nearly 35,000 employees within those teams.

Kastrati also oversees the Company's global non-gaming hospitality development efforts, as well as playing a key role in gaming development projects, focusing on the business development and design of projects such as Dubai and Japan, where he is working closely with the Global Development team, government entities and community officials to spearhead conversations about the future development of integrated resorts. Earlier this year, the Ministry of Agriculture, Forestry and Fisheries of Japan named Kastrati a Cuisine Goodwill Ambassador for his work in promoting Japanese food culture and products in the US and beyond.
CLOSE